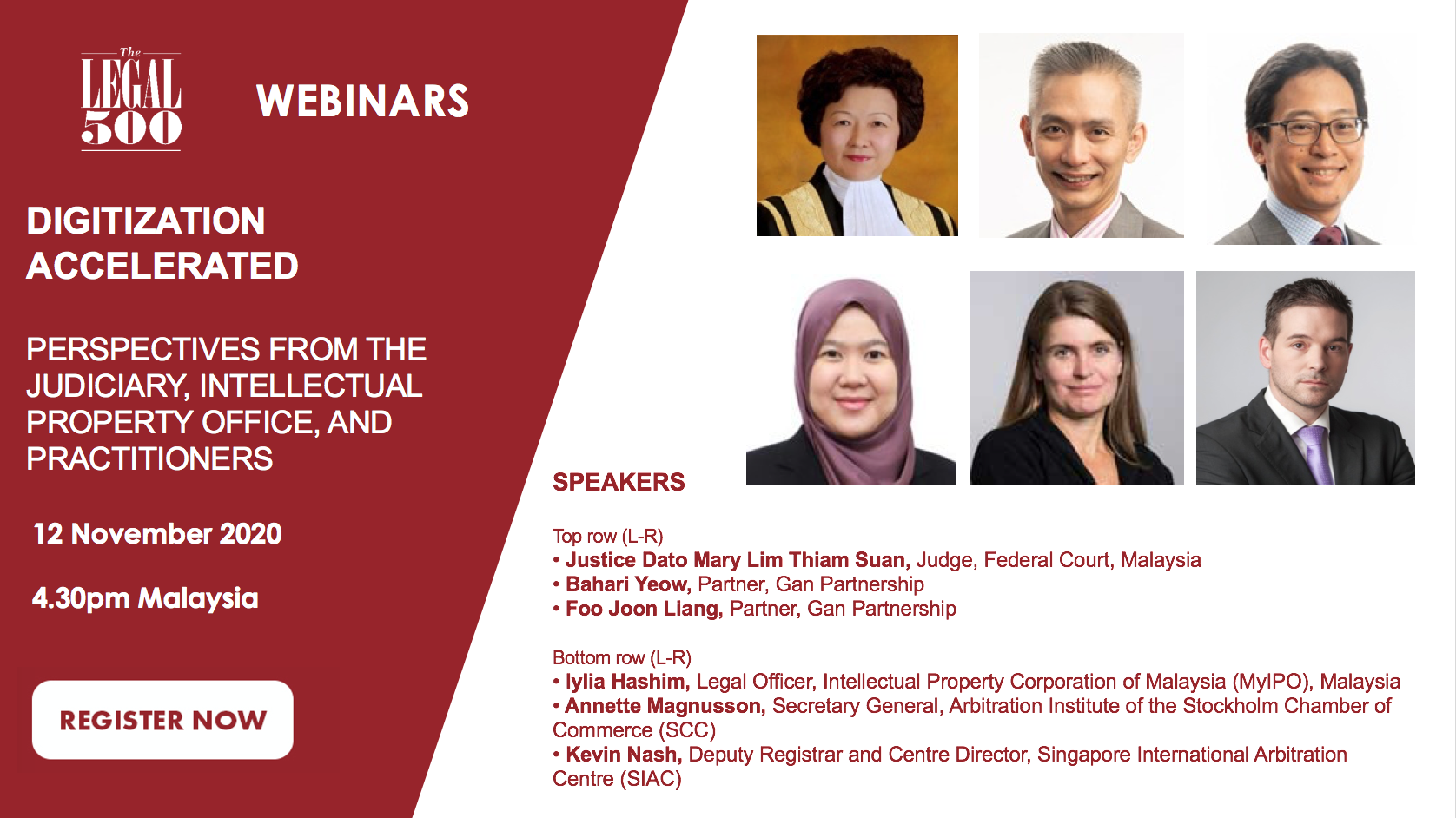 Our partners, Foo Joon Liang and Bahari Yeow will join Justice Dato' Mary Lim, Iylia Hashim, Annette Magnusson and Kevin Nash to speak on digitization accelerated by the unprecedented global pandemic.
The discussion points include:
Digitizing Justice – degree of acceptance and implementation by the Bench;
How digitization of Justice has impacted access to and quality of Justice;
Balancing on a knife's edge – upholding the black letter of the Law in times of unprecedented difficulty;
Changes that counsel should adopt when doing online hearings;
Online advocacy post-Covid-19 – will it remain?
Intellectual Property Office – facing the challenges. Operations coping at the start of covid-19 and Government directives;
Intellectual Property – how Covid-19-magnitude digitization impacts the value of IP;
Timely changes to the System and Future changes to expect;
Arbitration and Court proceedings – perspectives from the Bar: Lessons learned, future-proofing the changes; and is the law ready for tomorrow?
Please access the URL below to view the webinar recording:
https://www.legal500.com/events/webinars-home/digitising-justice-in-the-ip-space-perspectives-from-the-judiciary-intellectual-property-office-and-practitioners/