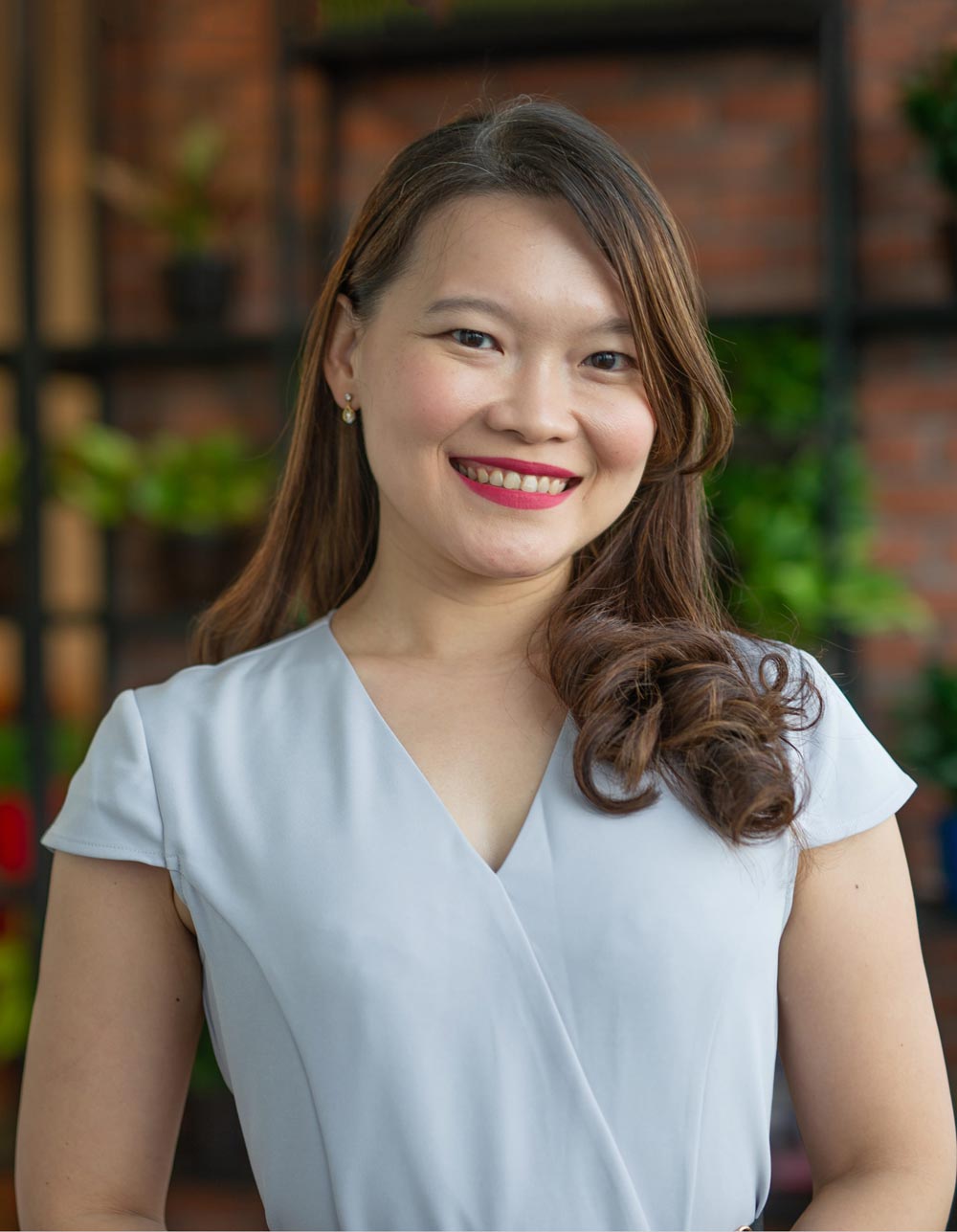 PRACTICE AREAS
Arbitration
Antitrust & Competition
Banking & Finance
Construction, Infrastructure & Projects
Corporate Litigation & Risk Management
Regulatory & Compliance
---
ADMISSION
Advocate and Solicitor of the High Court of Malaya
---
QUALIFICATION
LL.B (Hons), University of Malaya
---
LANGUAGES
English, Malay, Mandarin
Profile
Min Lee focuses her practice on dispute resolution, particularly civil litigation, commercial litigation and arbitration in commercial and construction disputes.
Having represented various stakeholders in a wide range of construction related disputes, Min Lee is very adept at dealing with issues arising from the construction industry and advising on the commercial aspects of real estate development projects. Her capabilities in these areas are recommended by the Legal 500 Asia Pacific 2021.
An adjudicator certified by and impanelled with the Asian International Arbitration Centre (AIAC), Min Lee is recognised for her skills and experience in resolving disputes under the Construction Industry Payment & Adjudication Act 2012 (CIPAA) since its enforcement in April 2014. She acted for the main contractor in one of the first few adjudications commenced under CIPAA which became the first contested matter decided in the apex court.
Min Lee also has extensive experience in banking and finance disputes with an emphasis in assets and debts recovery. She advises and acts for leading financial institutions, from pre-litigation to enforcement and execution. She was, among others, involved in a complex matter commenced in Court representing one the leading financial institutions against a public listed company along with its subsidiaries for the recovery of debt exceeding RM180 million, made pursuant to multiple facility agreements, security documents and guarantees.
Min Lee reviews corporate documents, including joint venture agreements, share sale agreements and tenancy/ lease agreements. She is solution-oriented when advising her clients and plays an instrumental role in achieving their desired commercial results. She advises one of the largest providers of flexible workspaces in Malaysia in respect of tenancy related issues. Her wealth of dispute resolution experience has made Min Lee a good representative for negotiations with landlords.
Min Lee consistently writes Litigation Newsletter for International Law Office. She co-authors the book titled "Manoeuvring Corporate Governance in Malaysia: Litigation Perspectives", published by Lexis Nexis Malaysia in March 2021.
Min Lee obtained her Bachelor of Laws degree (Hons) from the University of Malaya and was admitted as an Advocate and Solicitor of the High Court of Malaya.
EXPERIENCE
Some significant matters which Min Lee has involved in:
Arbitration
Acted for the main contractor in litigation, adjudication and arbitration against the developer of a condominium in the heart of Kuala Lumpur in respect of multiple disputes arising from the main contract
Acted for the main contractor against the developer for unlawful termination of the main contract claiming for a sum exceeding RM56 million
Acting for the main contractor appointed by a concession company against the subcontractor for losses, expenses and costs incurred by the former due to the latter's delay in completing the university campus, which claim is in the region of RM250 million
Acting for the developer against the contractor for infrastructure works for delay damages, in challenging the extensions of time granted by the consultant
Acted for the state-owned power utilities company in a dispute with an independent power producer arising from a Power Purchase Agreement in an arbitration
Acted for a power utilities company in Sabah in an arbitration with an independent power producer
Acted for a Malaysian conglomerate in an international arbitration conducted in Singapore, against a company registered in the British Virgin Islands, in a dispute concerning a wastewater treatment plant
Adjudication / Construction Litigation
Acted as junior counsel in the first adjudication under the Construction Industry Payment and Adjudication Act 2012 argued in the Federal Court reported as View Esteem Sdn Bhd v. Bina Puri Holdings Bhd [2019] 5 CLJ 479
Acted for the main contractor to defend a claim brought by an M&E contractor under the Construction Industry Payment and Adjudication Act 2012 for a sum exceeding RM37 million
Acted for the developer to defend a claim brought by a piling contractor under the Construction Industry Payment and Adjudication Act 2012 for a sum exceeding RM70 million
Acted for the developer to challenge claims made by the contractor for earthworks and pavement works carried out by the latter, in two separate adjudications for sums in the region of RM36 million and RM9 million respectively
Acted for the sub-contractor against the main contractor for sums due and owing in adjudication and in court including an action against the developer for direct payment under the Construction Industry Payment and Adjudication Act 2012
Acted for the developer in resisting a claim by the contractor involving interpretation of the letter of intent and on quantum meruit basis
Acted for subcontractor specializing in pipe jacking works pertaining to disputes in adjudication and in court
Acted for the specialist structural steel contractor in disputes in respect of the construction of the Putrajaya Mosque