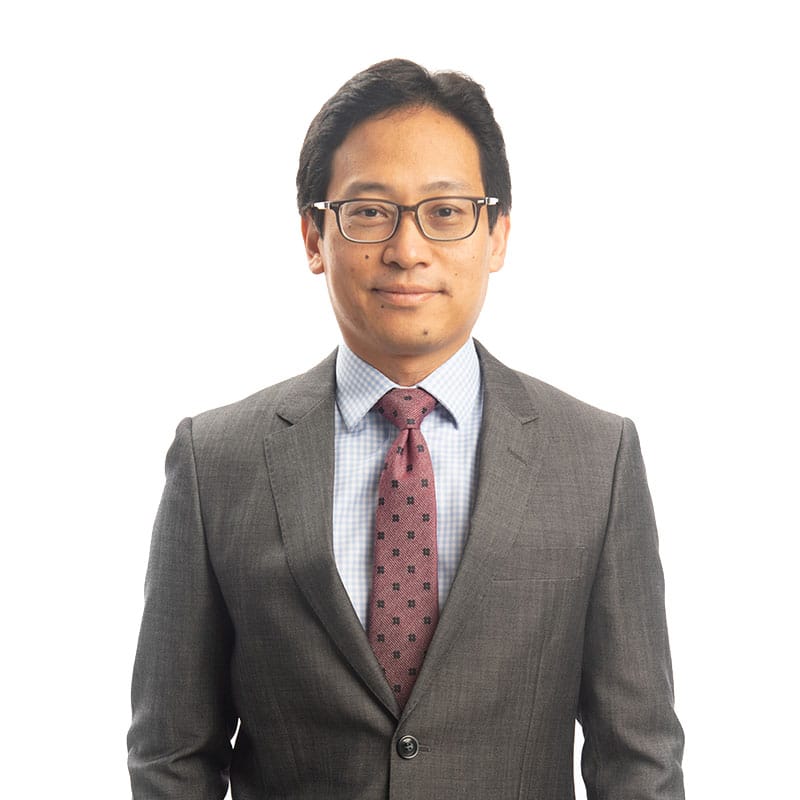 PRACTICE AREAS
Arbitration
Boardroom Risk & Reputation
Corporate Governance & Compliance
Corporate Litigation & Risk Management
Construction, Infrastructure & Projects
Energy & Resources
Regulatory & Compliance
Restructuring & Insolvency
---
ADMISSION
Advocate and Solicitor of the High Court of Malaya
---
MEMBERSHIPS
Fellow, Chartered Institute of Arbitrators (CIArb), United Kingdom
Fellow, Singapore Institute of
Arbitrators (SIArb)
Fellow, Hong Kong Institute of
Arbitrators (HKIArb)
Arbitrator and Adjudicator, Asian
International Arbitration Centre
(AIAC)
Arbitrator, Hainan International
Arbitration Court
Mediator and Adjudicator, Securities Industry Dispute Resolution Center (SIDREC)
---
QUALIFICATIONS
LL.B (Hons), University of Nottingham
Certificate in Legal Practice
---
LANGUAGES
English, Malay
Profile
Foo Joon Liang was called to the Malaysian Bar in 2000. He is a partner of Gan Partnership, a firm he co-founded in 2011. He is a Fellow of the Chartered Institute of Arbitrators (CIArb), United Kingdom, Singapore Institute of Arbitrators (SIArb), and Hong Kong Institute of Arbitrators (HKIArb).
Joon Liang is the Immediate Past Chairman of the Malaysian Branch of CIArb. He sits on the panel of arbitrators and adjudicators of the Asian International Arbitration Centre (AIAC), and is one of the first 10 Malaysian appointees to the panel of arbitrators of the Hainan International Arbitration Court. He also sits on the Securities Industry Dispute Resolution Center (SIDREC)'s Panel of Mediators and Adjudicators. He is part of the ICC Malaysia Arbitration Committee.
Joon Liang is listed as a Future Leader in Construction by Who's Who Legal (WWL). WWL noted "Foo Joon Liang has impressive experience in high-value construction disputes across litigation and arbitration proceedings." He is ranked as a Litigation Star in Construction by Benchmark Litigation and recommended by the Legal 500 Asia Pacific for Real Estate and Construction.
Joon Liang has spent the past 20 years building upon an active dispute resolution practice in arbitration, litigation and more recently in adjudication. He regularly appears as counsel in arbitration as well as at all levels of the Malaysian courts. He has advised and acted in a broad spectrum of disputes, from engineering, construction, power, contract, securities, to company and shareholder disputes.
In the past several years, Joon Liang has been focusing on construction disputes which involved engineering related incidents. Amongst the high-profile cases he handled were the highly publicised failure of a hill slope in Penang and a bridge collapse in the Klang Valley. He has acted in some of the leading cases in construction adjudication, including the first Construction Industry Payment & Adjudication Act 2012 (CIPAA) where the matter was heard at the Federal Court and the landmark case of KL Eco City Sdn Bhd v Tuck Sin Engineering & Construction Sdn Bhd & Anor.
Joon Liang often speaks at conferences and trains with the Malaysian Bar's advocacy training programme. He has authored several publications in Arbitration and Dispute Resolution. He is among the contributors to the book titled "Law and Practice of Construction Law in Malaysia" published by Sweet & Maxwell as well as one of the co-authors of the book titled "Manoeuvring Corporate Governance in Malaysia: Litigation Perspectives" published by Lexis Nexis Malaysia.